All your training
together in one place.

Courses
Introducing a new
level of learning.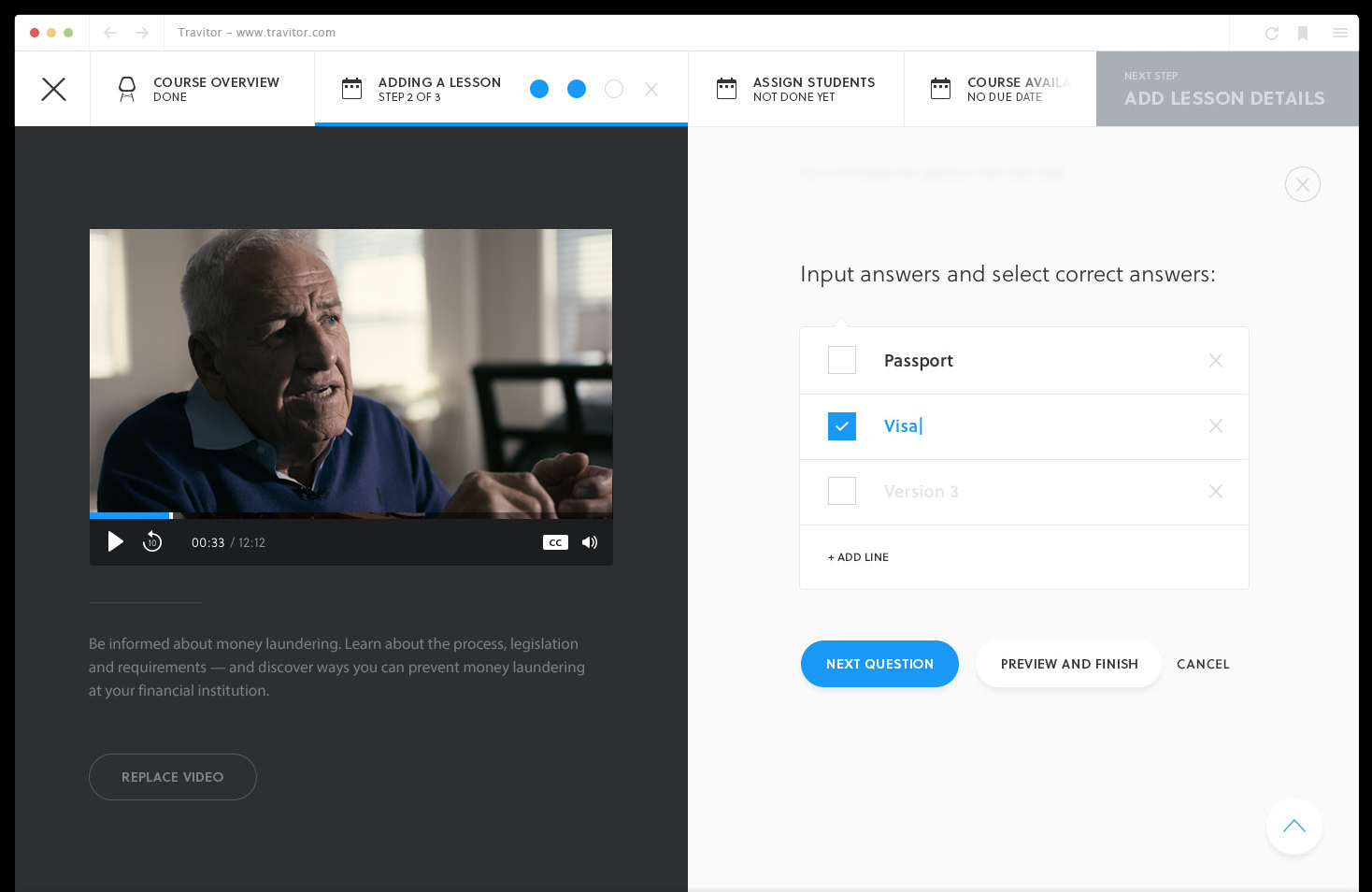 Events
Wherever learning comes
from online or offline.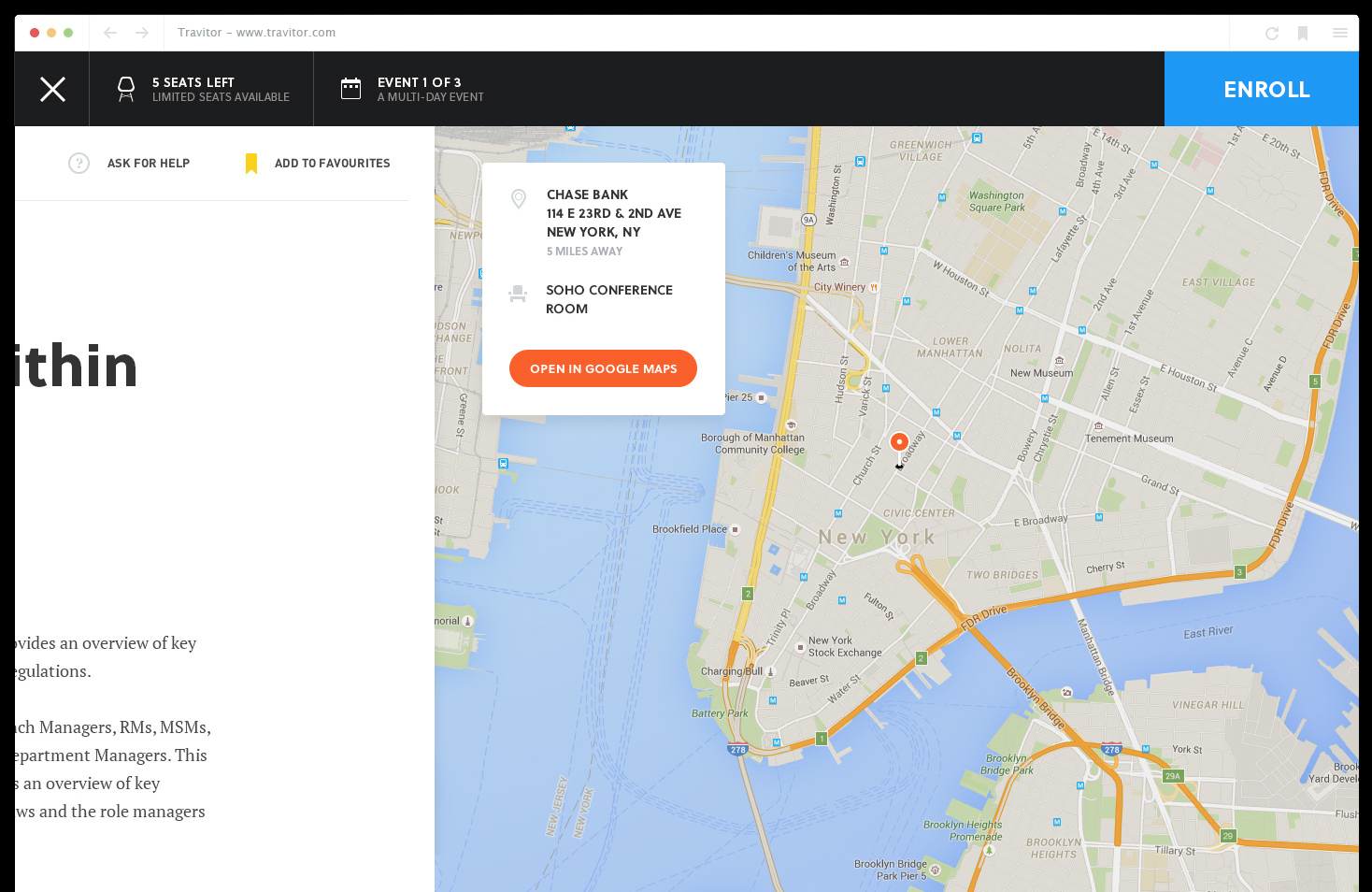 Reports
Interactive graphs.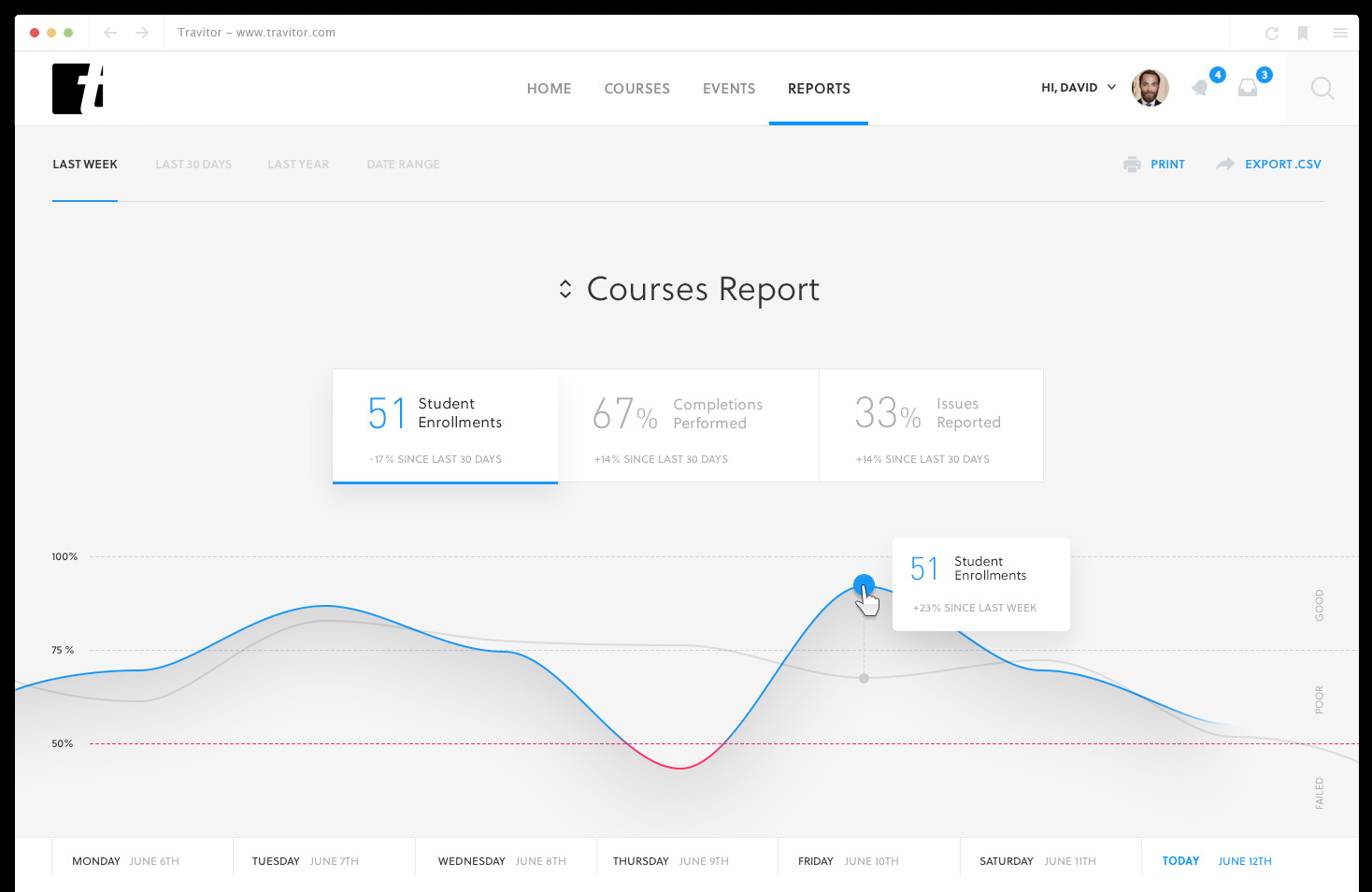 Inbox
All of your messages
in one convenient place.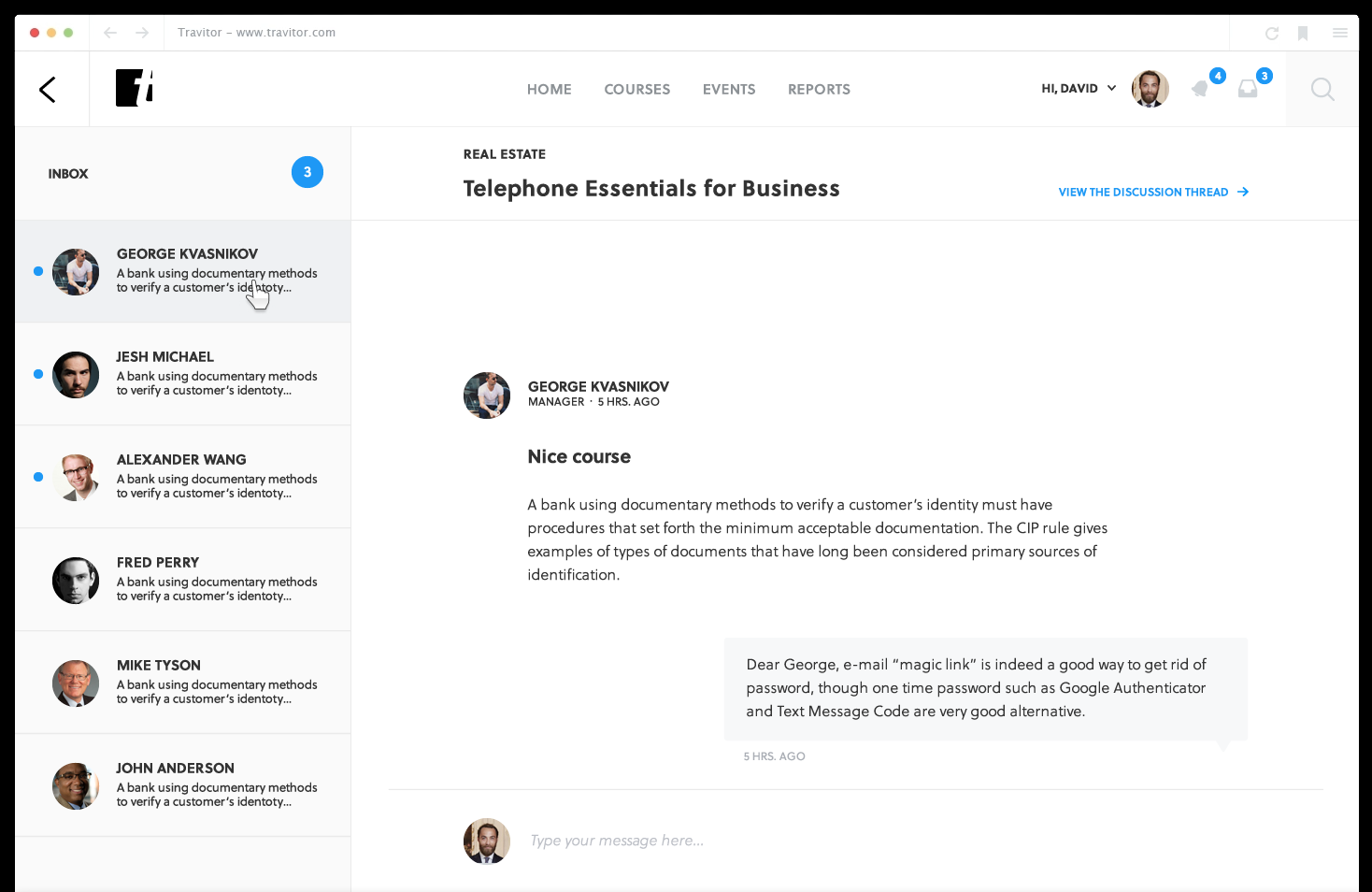 Mobile
Available on iPhone, iPad,
Mac, Android, and Windows.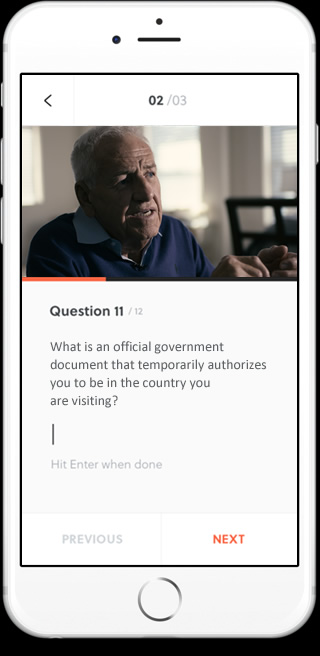 Courses
All the content you already have. And all the courses you could ever want in one place.
Events
Track live training events. From single events to multi-day and recurring events.
Branding
Brand with your logo.

Upgrade to pro
Tasks
Tasks are automatically organized into simple cards that appear just when they're needed.
Video
Introducing a new level of learning with interactive video quizzing.
Messaging
Students and instructors can contribute and share information.
Notifications
Quickly access your notifications in one place. Set automated reminders via email or text message.
Reports
Generate and save your own reports. Interactive graphs let you compare stats from last week, month and year.
Create
Easily create courses with videos, documents, quizzes, and surveys or upload your existing SCORM files.
Inbox
Travitor organizes all of your incoming messages from courses and events in to one convenient place.
Homework
Drag, drop, and share your files with our new homework lessons.
Settings
Upload profile images. Adjust your interests for a better experience.
Google Maps
Add event directions with Google Maps.
Amazon
Your data is stored in highly secure Amazon Web Services (AWS) data centers. For more visit the AWS Compliance website.
Community
Collaborate and get instant answers with expert video guides. Share new ideas.
Integration
Sync with your employee data systems using SSO and API.