All your learning together.
Learning just got a whole lot easier and productive.
Join the 1,000 organizations already using Travitor
Courses
Discover 5,000+ Courses
Develop your workforce, reduce compliance risk, and train to achieve your goals.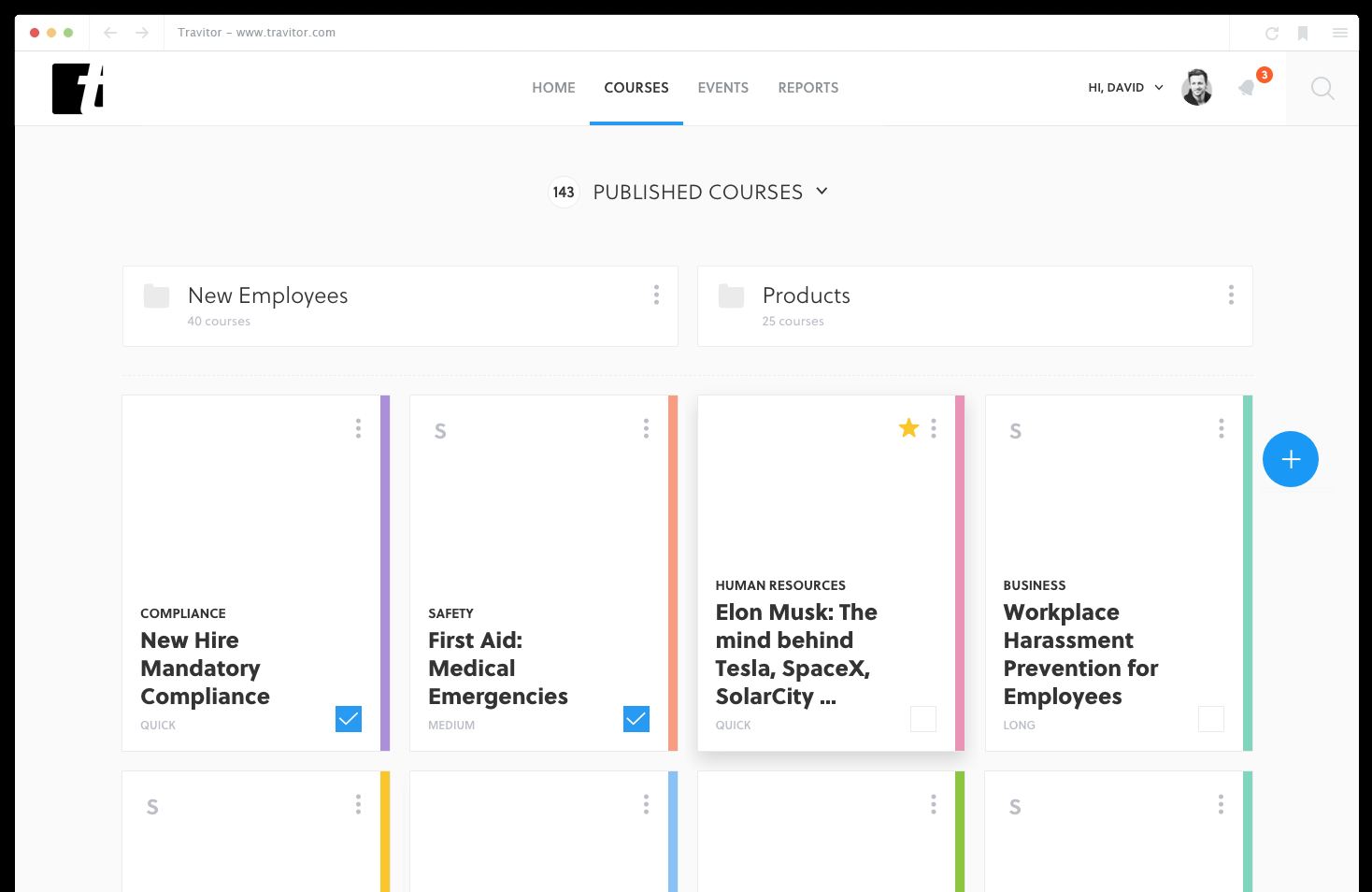 Events
Online and Offline
Add lessons, distribute homework, and collaborate – all in one place.
Watch Quick Demo (0:55)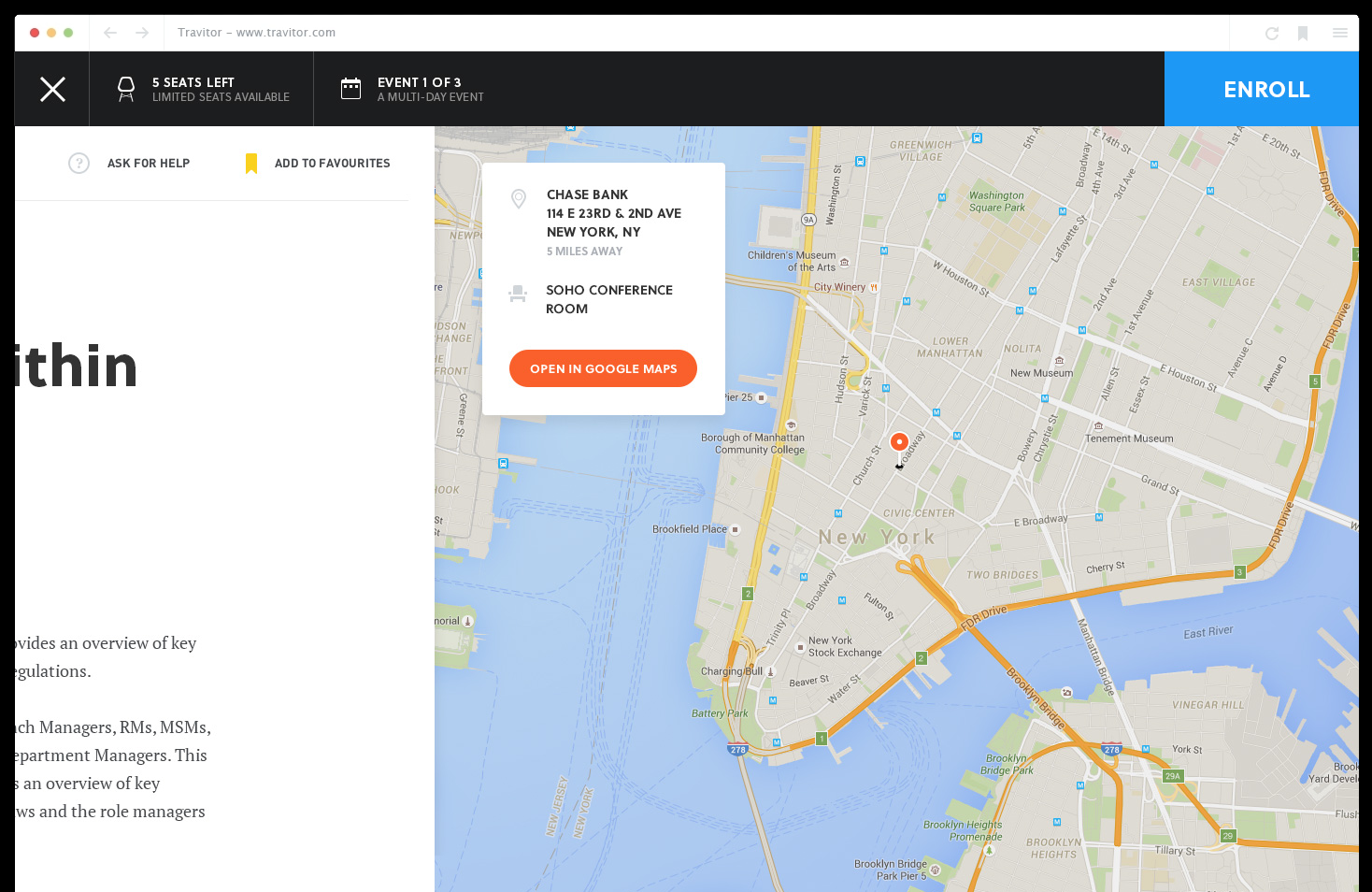 Lessons
Drag and drop your files.
All your files, videos, documents, quizzes, and SCORM files can be added.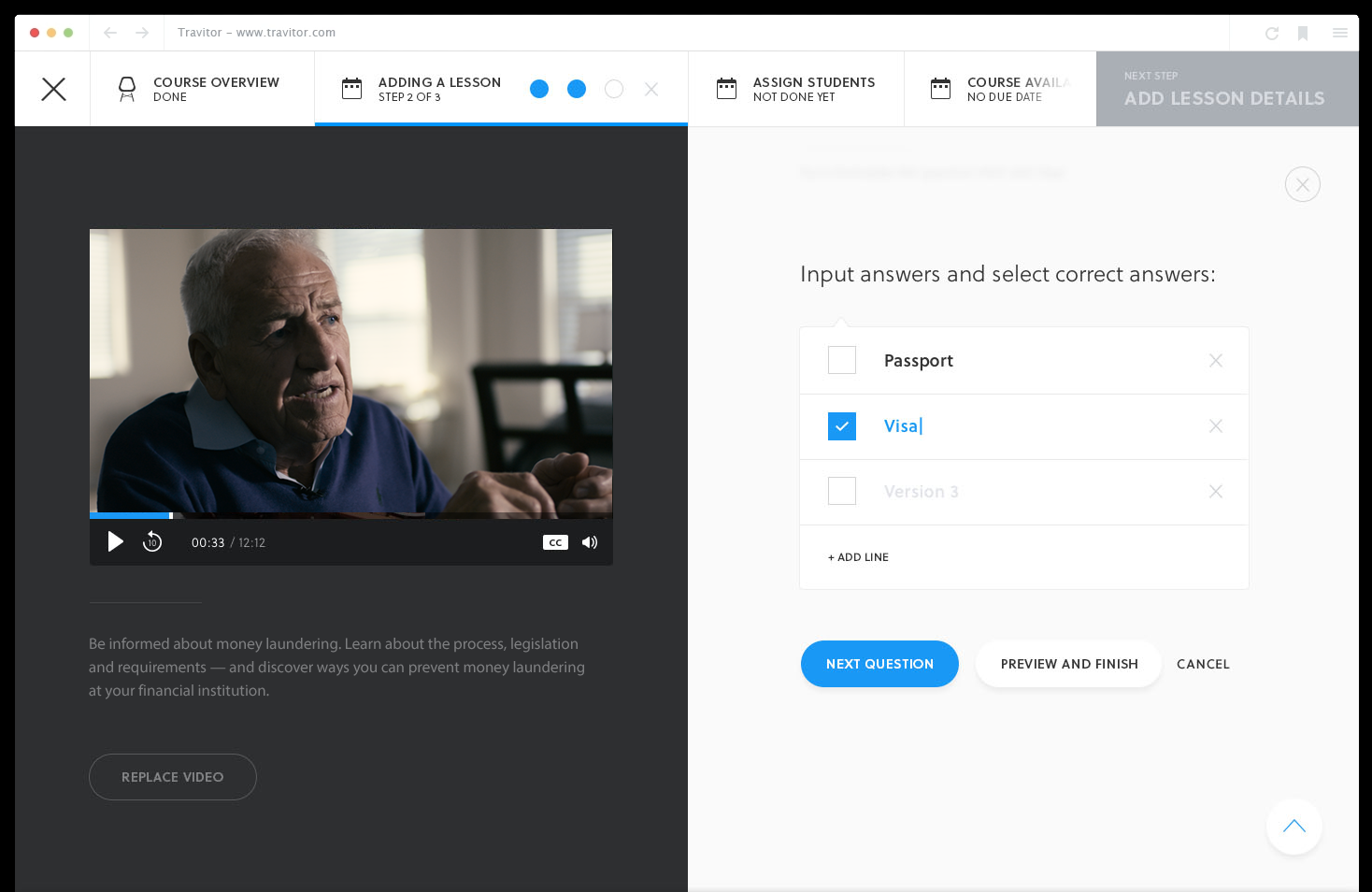 Reports
Performance
Measure learning effectiveness through built-in, interactive reporting.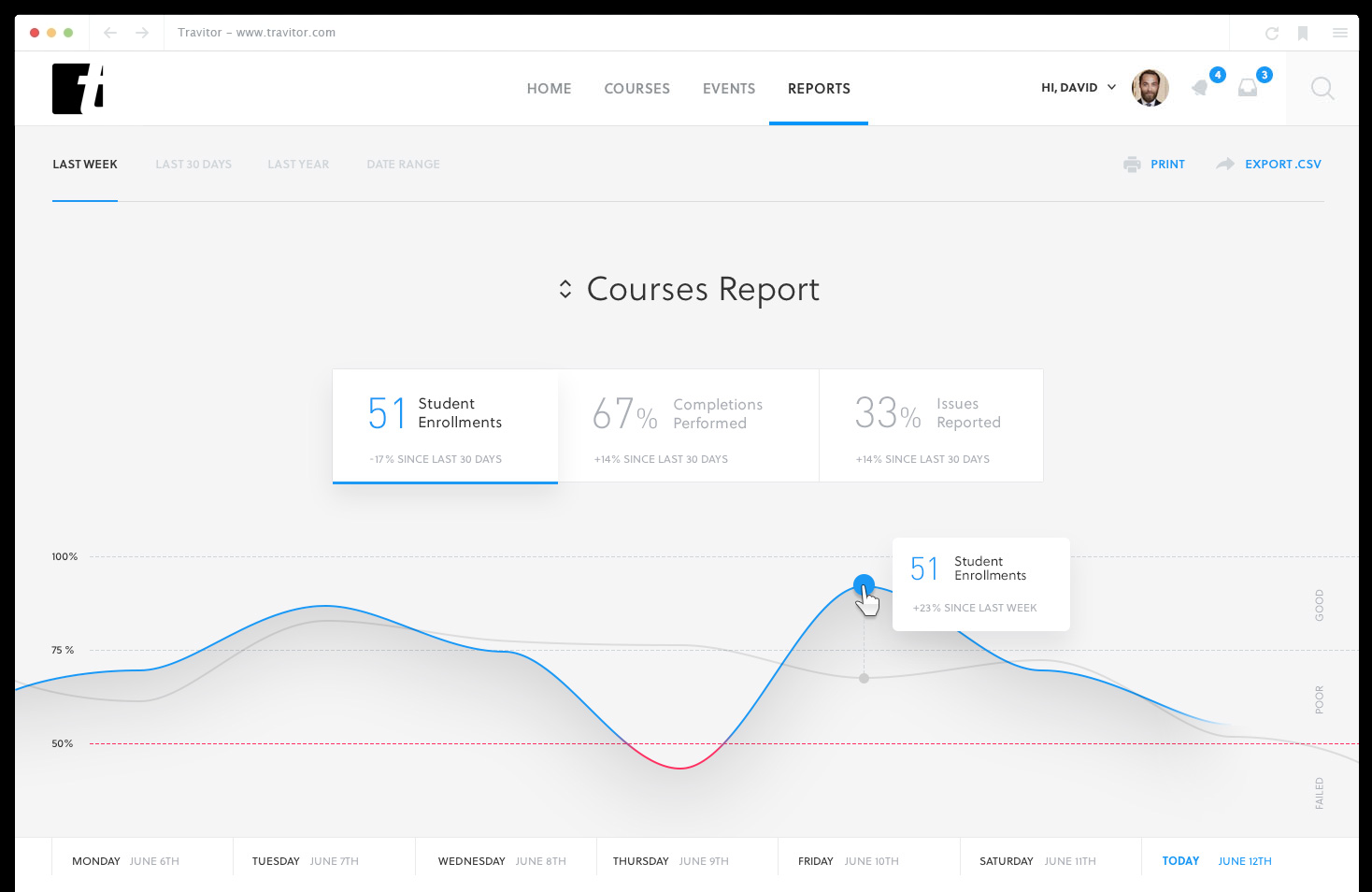 Collaborate
Start a conversation
Communicate privately with your instructor or ask questions to the community.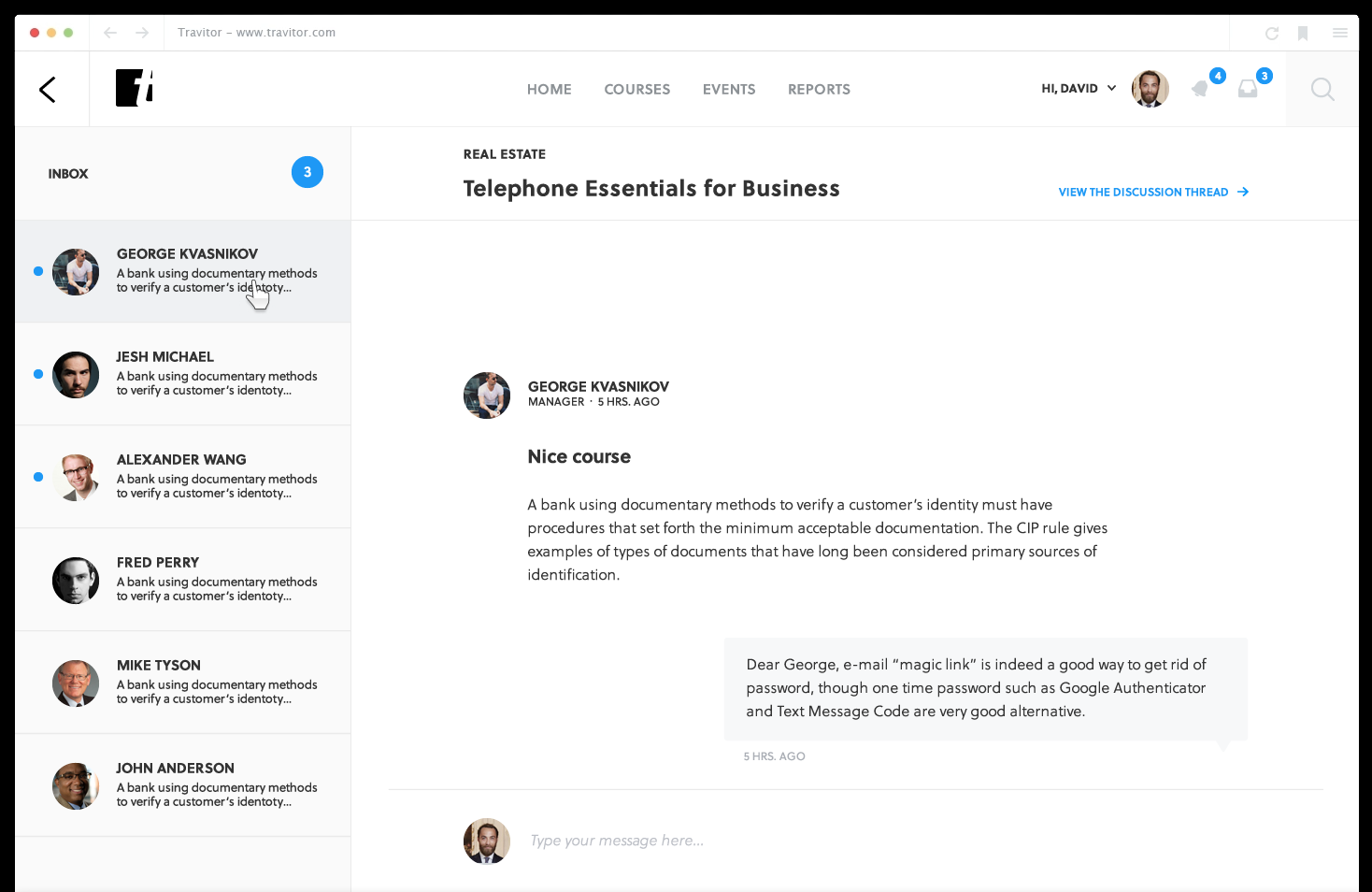 Mobile
Available on iPhone, iPad,
Mac, Android, and Windows.
(Coming soon to the App Store)