The easiest way for teams to track all their learning—and get results.
Watch Demo (1:20)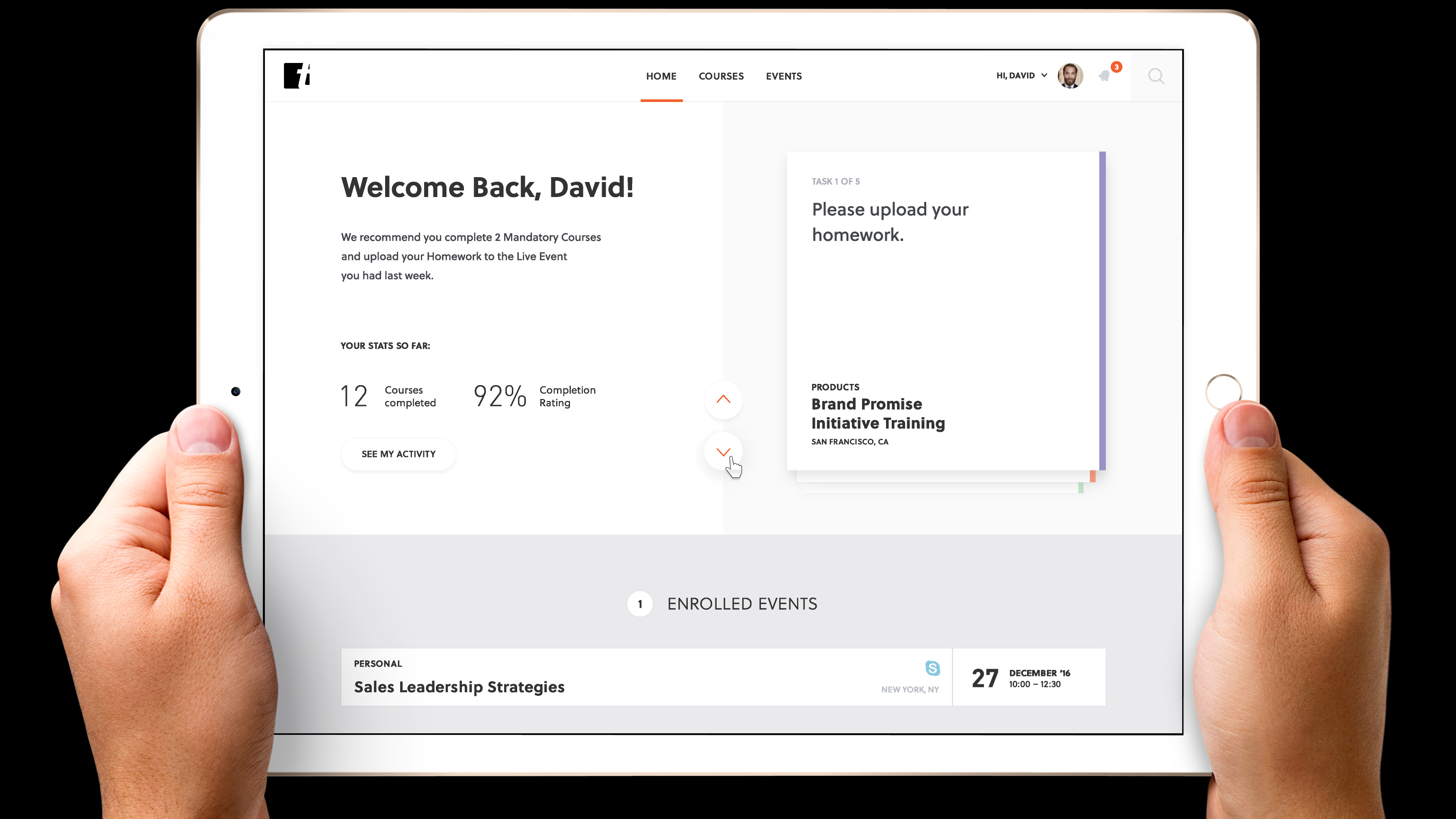 Trusted by companies everywhere
Thousands of people around the world use Travitor to make learning easier and more productive.
Courses
Discover courses
Develop your workforce, reduce compliance risk, and train to achieve your goals.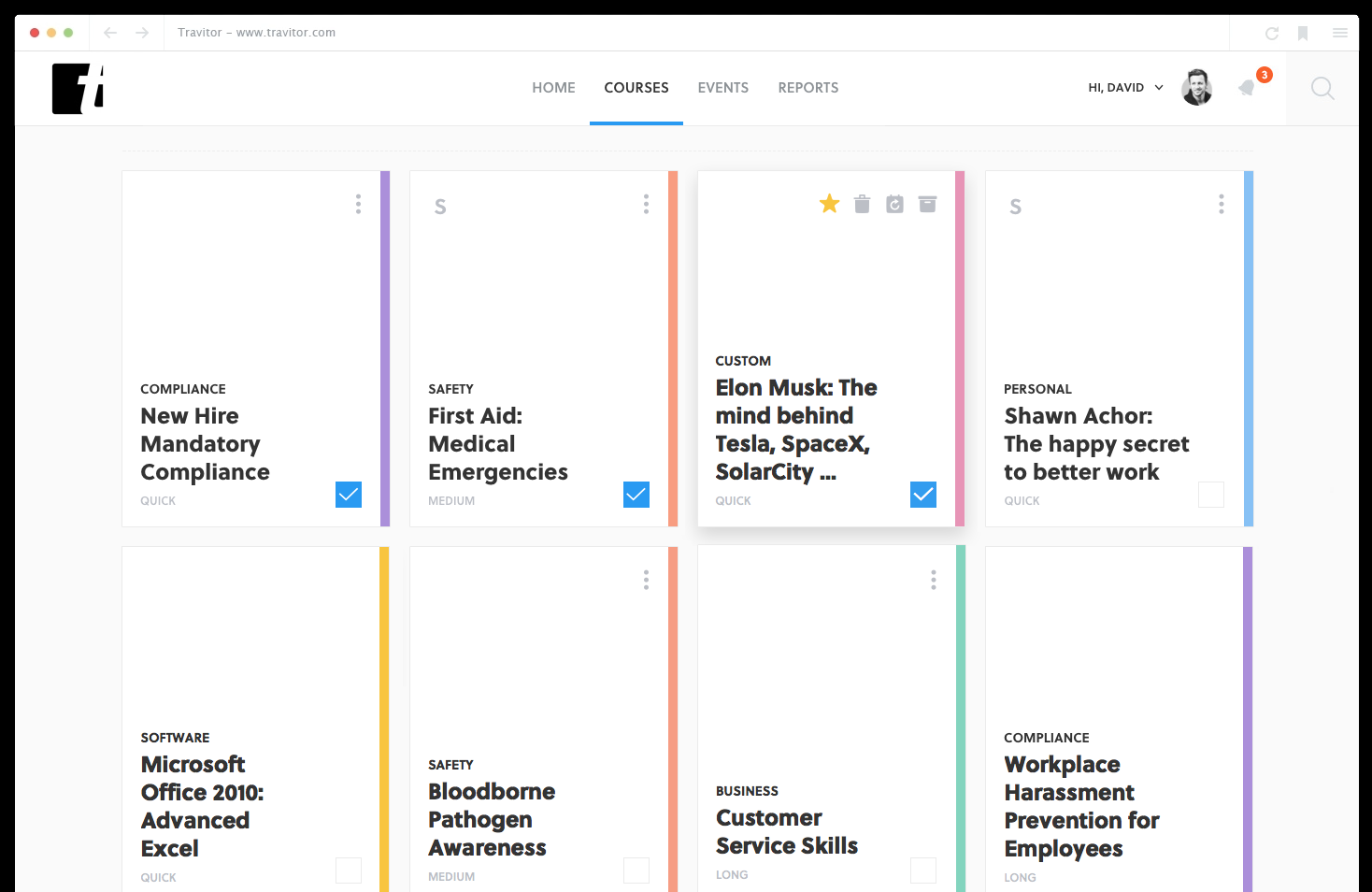 Lessons
Create. Publish. Assign.
Drag and drop your videos, documents, and SCORM packages. Add quizzes and homework lessons to create an interactive learning experience.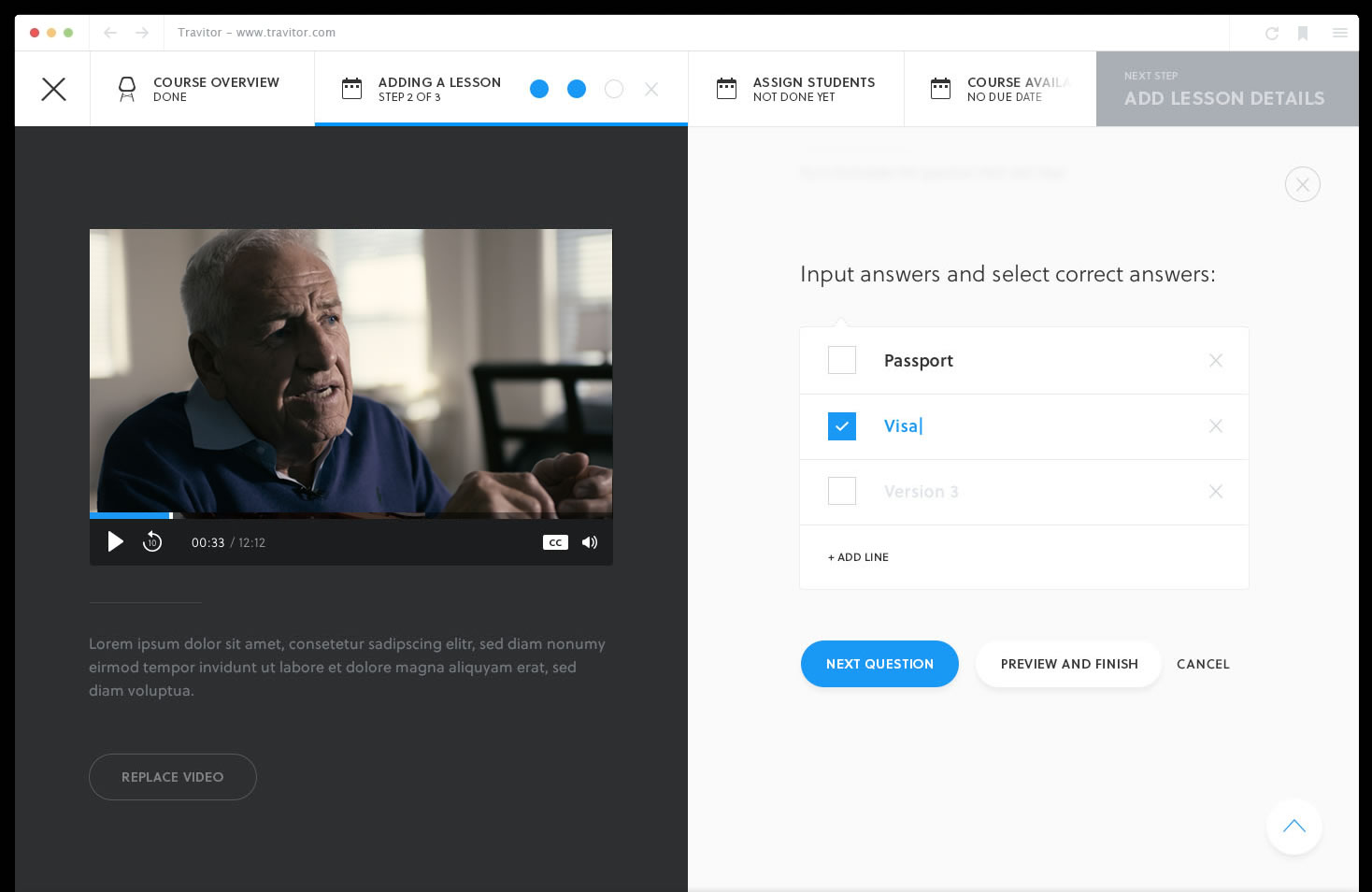 Events
Online and Offline
Add lessons, distribute homework, and collaborate – all in one place.
Watch Demo (0:55)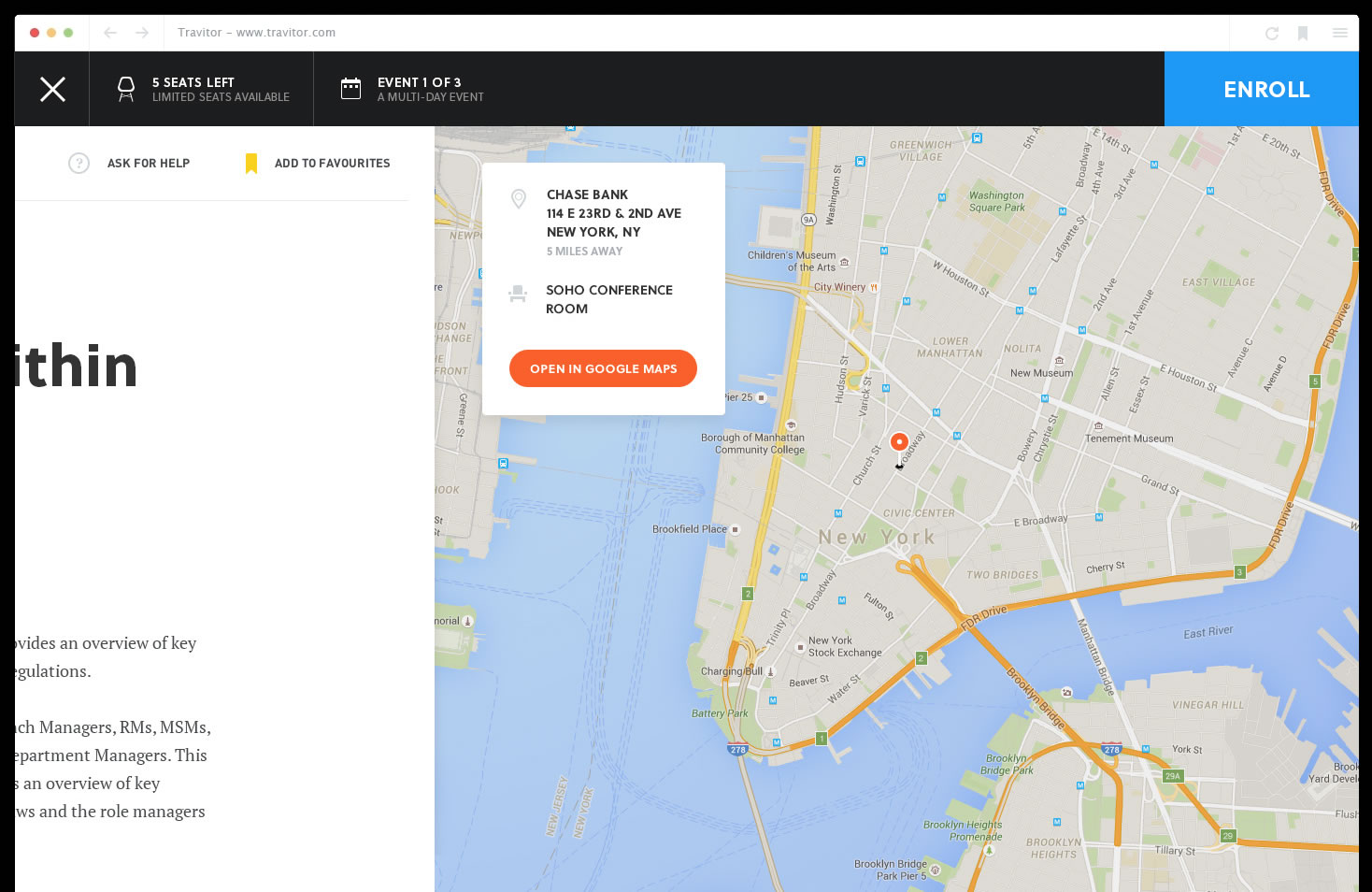 Collaborate
Start a conversation
Communicate privately with your instructor or ask questions to the community.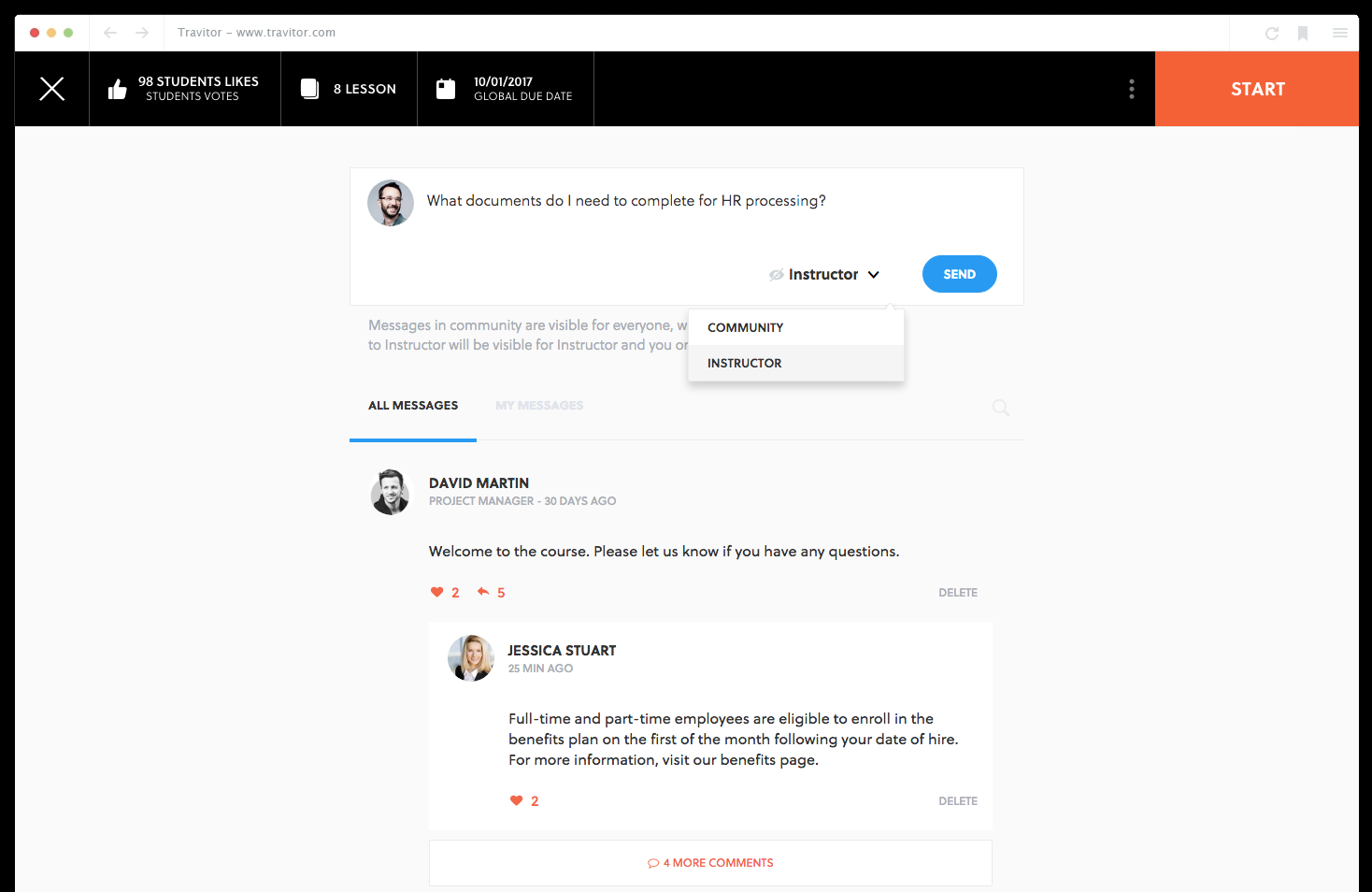 Reports
Performance
Measure learning effectiveness through built-in, interactive reporting.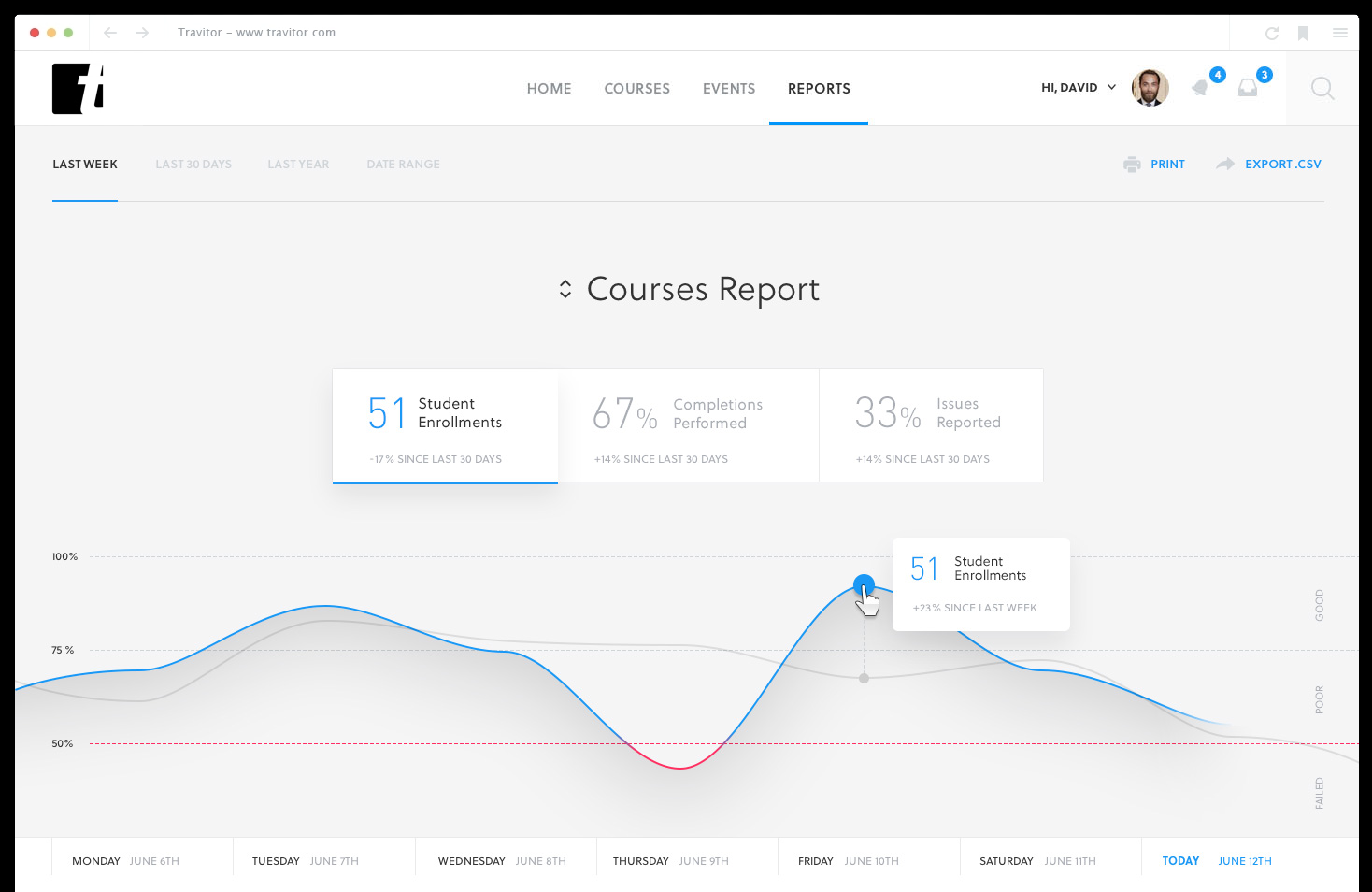 Mobile
Available on iPhone, iPad,
Mac, Android, and Windows.
(Coming soon to the App Store)