The easiest way to create and assign learning.
Drag and drop your videos and documents. Create quizzes, slides, and homework.
Courses
Get 200 essential courses with access. Enjoy courses like Customer Service, Sales, Compliance, Safety and more.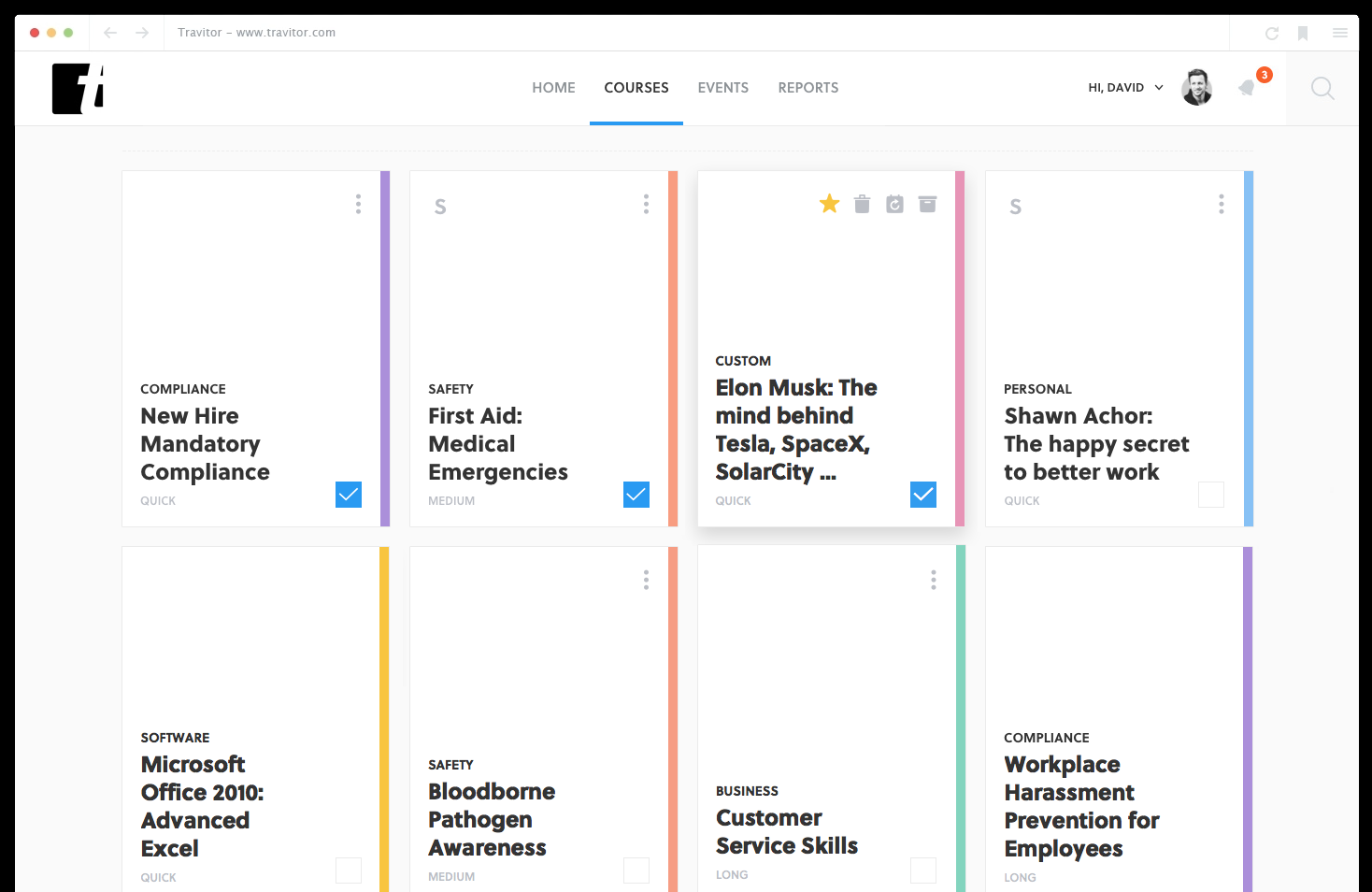 Events
Schedule live training sessions, events, and meetings. Add quizzes, documents, homework, and collaborate – all in one place.
Reports
Keep a pulse across all levels and locations.
Dashboard
Keep up with what matters. Task cards keep you on track.